Blunt Tip Wall Spikes
Blunt tip spike strips are specifically designed for property owners where sharp fence spikes ( for example, blade razor spikes ) are not allowed to use, according to local municipal laws and rules. Blunt tip metal spikes can withstand extreme temperatures and may be painted for decorative purpose.
Easy and Quick Installation
Cut the spike strip to the desired length using fine-toothed saw;
Use a bead of the industrial-strength adhesive along the entire length of the backside of the strip;
Then place the strip into final position. 24 hours later the strips are virtually impossible to remove.
Metal spike strips have a variety of applications for any other area requiring a secure perimeter.
Application
Blunt tip steel spikes are ideal for residential uses. The metal strips are far less obtrusive and less expensive than the traditional barbed or razor wire.
The blunt strips are easily installed onto the top of most fences (chain link, metal, wood or pvc ) and walls ( brick, block, stone, iron ), creating an effective obstacle.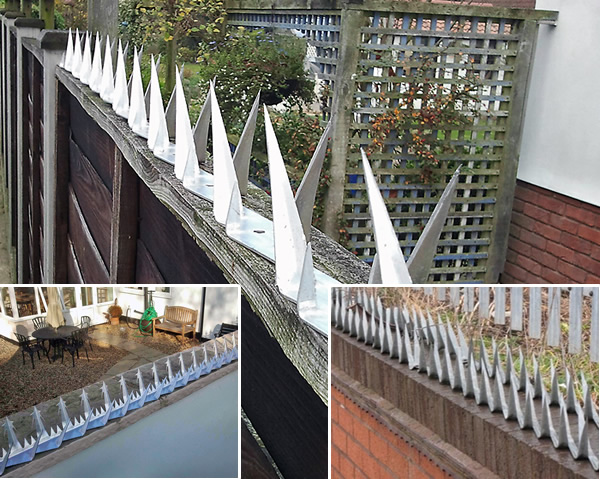 Blunt Tip Wall Spikes for Stone and Brick Residential Walls Against Theft and Birds