Razor Spike Topped Expanded Metal Steel Fence and Gate
We supply expanded metal fences and gates with optional anti climb razor spike tops. Razor Spikes can be attached to metal railings of metal panels and gates at a minimum height of 2m.


Metal Fencing Spikes

Specification:
Material: Hot-dip galvanized steel sheet, stainless steel AISI430 or AISI304.
Barb length: 64mm.
Barb thickness: 0.8mm-2.0mm.
Length of per piece: 1.22m(4') per piecee
Color: black, green.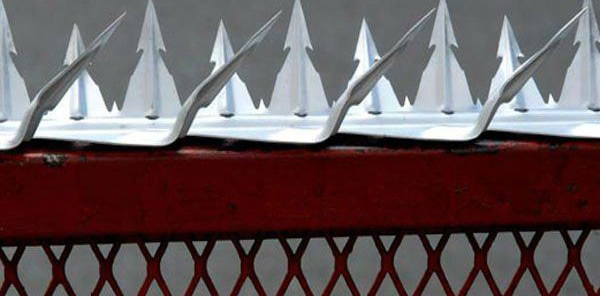 Diamond HOLE FLAT Expanded MeSh FEnce with Stainless steel Spike STRIPS
Expanded Metal Fence Panels
Materials: Mild steel plate, stainless steel plate, Aluminum plate, etc.
Expanded metal grid mesh used for the fence:
Thickness: 4mm
Mesh: 40*80 or 50*100
Width*length:2*4m
Surface treatment: Galvanized after expanded, pvc coated after expanded.
Color: PVC coating color is green, white, grey, black or other colors.
Features and Applications of Expanded Metal: Expanding metal panels offer good corrosion resistance and oxidation resistance, serves well as fencing and shielding materials.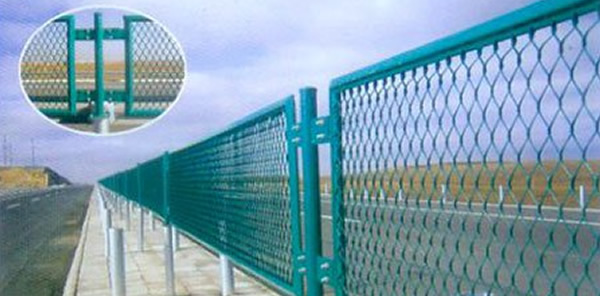 Framed Expanded Steel Railway and Express way Fence Panels with tube post
Expanded Steel Fence: Sheet and Gates for Expressway and Other Facilities

Hole shape: diamond as popular
Pattern:Standard - raised surface, more rigid
SWD: 40mm,50mm
LWD: 80mm,100m
Thickness: 2.0mm,3.0mm
Strand width:2.5mm, 3.0mm
Width x length:2x2m,1x1m or as your request
This kind of expressway fence is made of standard expanded metal sheet. Also used in the autoroute and the railway, or as platforms grating and stair treads for constructions,vessels, bridges and boilers.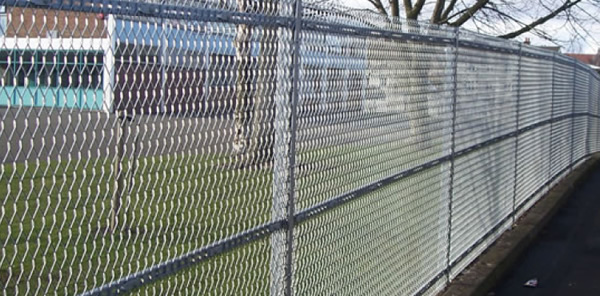 Metal Steel ROadway Fence GuardRail