Welded Razor Wire Mesh Security Fence Grids
Welded razor wire sheet is made by the blade razor tape welded in straight line to form various patterns, used as anti climb fencing panels. It is a combination of welded mesh and razor blade with highly effective anti-intrusion property.

General specifications: The diamond opening welded razor strips have a neat appearance. Standard opening is 300 mm high X 150 mm across. The panel strip height is 450mm while the strip length is 15m. Custom sizes are also acceptable.
Material:
1.Hot dip galvanized sheet (Electro galvanized and hot dipped galvanized);
2. Stainless steel sheet 304 316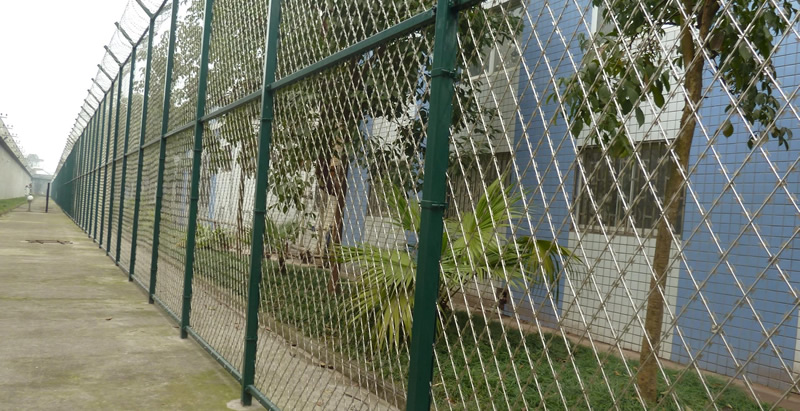 SS Welded Raozr Wire Mesh with Diamond Hole of 75mmx150mm
Specifications
Hole Types: Square, rectangle, diamond.
Square Hole Size:100mmx100mm,150mmx150mm,200mmx200mm
Diamond Hole Size:75mmx150mm,100mmx200mm,150mmx300mm.
Surface Treatment
Galvanized Coating:50-60g/m2, 80-100g/m2, 200-250g/m
Pvc Coated Color: Green,red,white etc.
Application
Mainly used for garden apartment, office unit, railway, highway, industry, agriculture, forest protection, military field, prison protection and so on.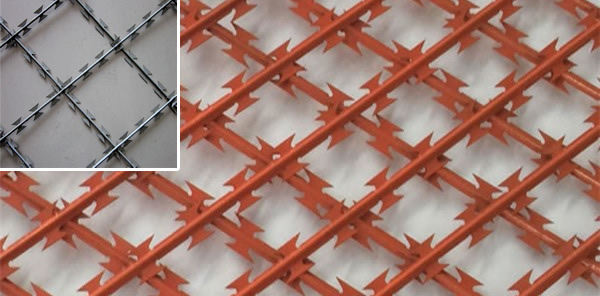 Square hole Razor Mesh Panels: can be supplied in hot dipped galvanized or polyester powder caoted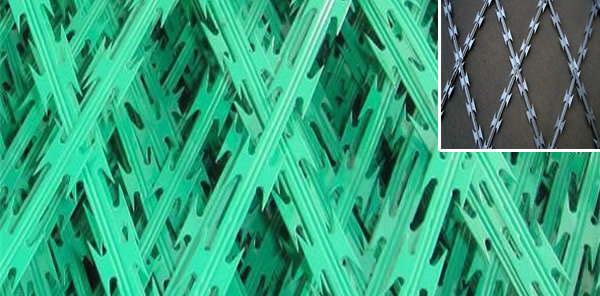 Diamond Pattern blade Raozr Mesh panels with powder coating in green colors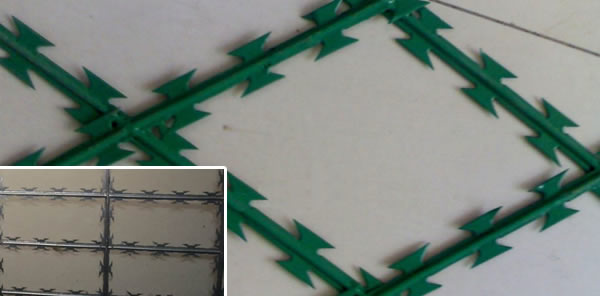 RECTANGULAR HOLE MESH PANELS